Chronic Kidney Disease (CKD) Stage 5
Chronic kidney disease (CKD) is a condition in which kidney function declines gradually over time and can lead to kidney failure in some patients. CKD stage 5 indicates kidney failure, also known as end-stage kidney disease. At this stage, you should have made decisions and plans regarding kidney replacement therapy, such as dialysis. You may have gradually progressed to this stage of CKD and therefore be well informed about the treatment options. However, for quite a few people, unfortunately, CKD is only discovered at this stage and needs quick action from the nephrology team. 
Overview of stage 5 chronic kidney disease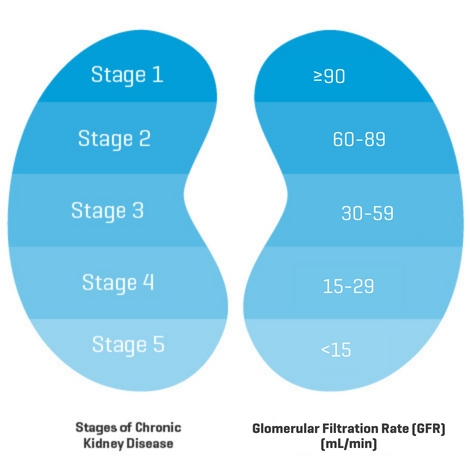 Chronic kidney disease (CKD) is divided into 5 stages based on kidney function and whether there are signs of blood or protein in the urine. 
At CKD stage 5, the kidneys are not able to maintain fluid balance, with a higher build-up of toxins and salts. A blood test to determine kidney function at CKD stage 5 gives an estimated glomerular filtration rate (eGFR) of less than 15 ml/min. There will be signs of other health issues related to kidney diseases, such as anaemia and metabolic bone disease.   
Symptoms of stage 5 chronic kidney disease
At stage 5 CKD, you are likely to be experiencing symptoms, and these may include:  
Fatigue  
Shortness of breath  
Swelling in your hands and feet   
Puffy eyes  
Change in urine colour or volume  
Muscle cramps  
Loss of appetite 
Nausea and bad taste in the mouth  
Trouble sleeping  
Itch 
Discolouration of nails and skin  
It's important to be aware of the symptoms of kidney failure and to inform your doctors and nephrology team regarding any new changes or symptoms. 
Fatigue and loss of appetite are two crucial symptoms at this stage, and it is important to keep a watch out for these symptoms.  
Learn more about the different kidney disease symptoms you may experience. 
Diagnosis at stage 5 chronic kidney disease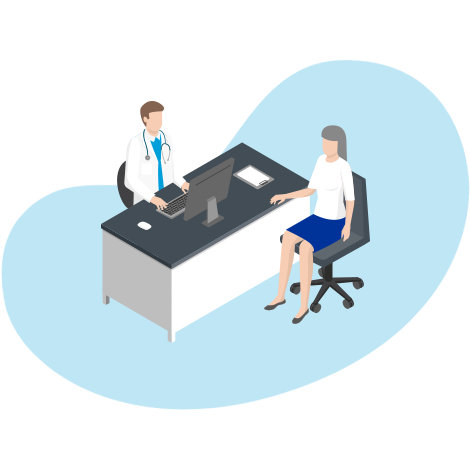 If you are first diagnosed with CKD at stage 5, you will need to urgently see a kidney specialist, also known as a nephrologist, to assess the underlying kidney problem and to discuss the necessary treatment options. This can be an extremely stressful and anxious time, and it is important to gather all the information on the potential treatment options. 
Find out important questions to ask when meeting your nephrologist to make an informed decision about your kidney disease treatment. 
Treatment for stage 5 chronic kidney disease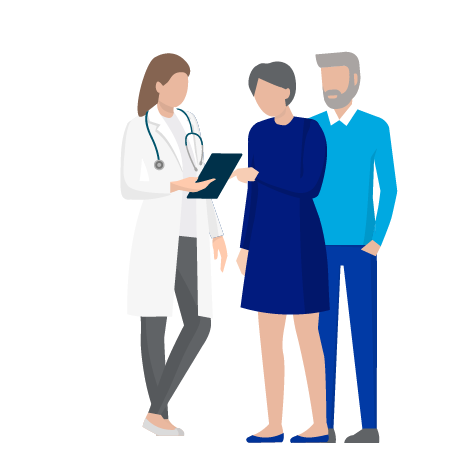 At CKD stage 5, kidney disease is not reversible. You will likely be prescribed a range of medication to not only help with kidney function but also to manage other health issues that CKD causes, such as anaemia and metabolic bone disease. Your nephrology team would have assessed you and discussed the treatment options available before you progress to this stage – in particular, dialysis and kidney transplant.  
In some situations, if dialysis and kidney transplant may not be the best option for you, you may consider conservative care.  
Conservative care does not mean you do not receive any treatment, but rather you will continue with medication instead of receiving dialysis.  
Every patient is unique, so your conditions and preferences will be considered before deciding on the kidney replacement therapy best suited for you. By this time, plans should be in place for kidney replacement therapy to begin, including the creation of your dialysis access.
Chronic Kidney Disease Treatment Options: Dialysis and Transplant
If you have stage 5 kidney disease, you will need to undergo treatment such as dialysis or kidney transplant on top of medications. Dialysis is a medical process that mimics the functions of healthy kidneys by removing toxins from the body and maintaining fluid balance. 
The two main types of dialysis are Haemodialysis (HD) and Peritoneal Dialysis (PD). Typically, PD is performed at home, while HD is performed in a dialysis centre. It is important to know that you may want to or need to switch between two different types of dialysis, depending on your clinical condition and preferences over the following years.   
If you have been under the care of a renal unit, be it in a public hospital or private clinic, you should have access in place for dialysis to commence – a fistula in your arm for haemodialysis (HD) or a catheter in your abdomen for peritoneal dialysis (PD).  
The nephrology team will also be assessing your suitability for a kidney transplant. In some countries, a small number of people may be able to receive kidney transplants before dialysis is needed. However, typically, eligible people will receive a transplant while on dialysis. 
Managing stage 5 chronic kidney disease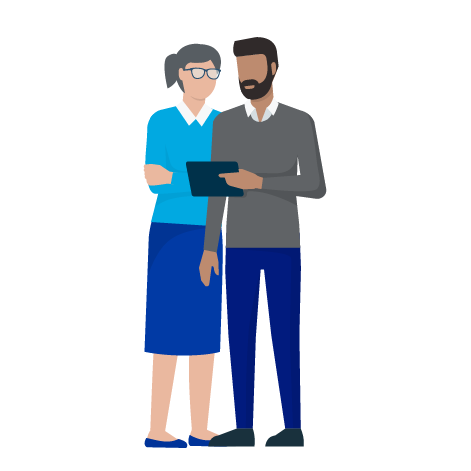 Proper chronic kidney disease (CKD) management is vital to improving your quality of life. Therefore, you should maintain a regular exercise routine and follow the recommended diet. You should also stop smoking and monitor your other health conditions. At this stage of CKD, you will need to visit hospitals frequently to monitor your kidney condition. You should also be starting your kidney replacement therapy when needed. 
When is kidney replacement therapy started? 
Your nephrologist will assess the best time to start dialysis based on your symptoms and blood test results. There is no hard and fast rule regarding when you should start dialysis. The treatment should be tailored based on your lifestyle and life goals.  
People diagnosed with stage 5 chronic kidney disease will need quick clinical assessments and may need to start urgently on dialysis.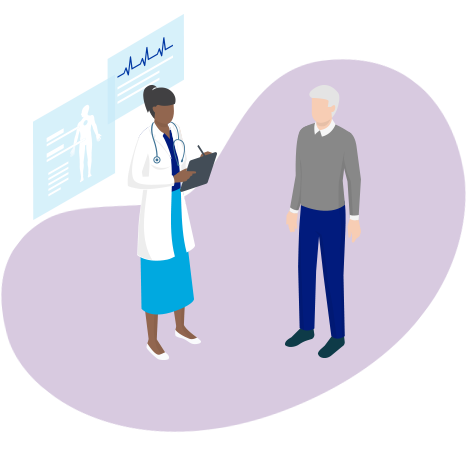 The prognosis for stage 5 chronic kidney disease
Talking to your nephrologist about your short-term and long-term challenges and goals is important. Your CKD treatment plan should be personalised based on your challenges and goals. This can be a challenging time for you and your loved ones, and it is, therefore, important to get all the help and information you need as you start dialysis. 
FREQUENTLY ASKED QUESTIONS