Diet for Dialysis Patients
A kidney-friendly diet will help keep your body in balance and make sure that you get the nutrition you need to stay healthy.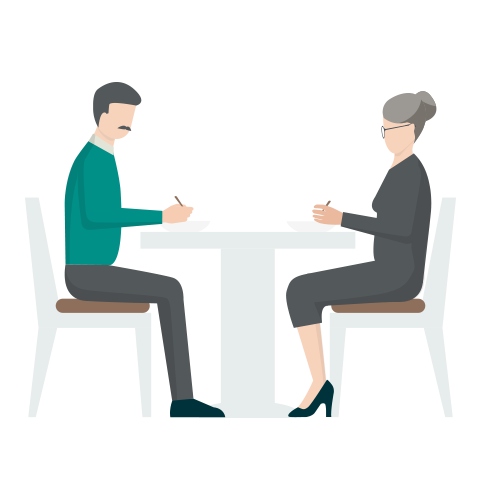 Understanding what you should and should not eat while on dialysis is an important part of managing CKD. A balanced diet – including carbohydrates, fats, proteins, minerals and liquids – will provide you with a good foundation for staying healthy while on dialysis. Listening to your clinician or dietician's advice about what your body needs is essential, particularly if it means changing some of your current habits.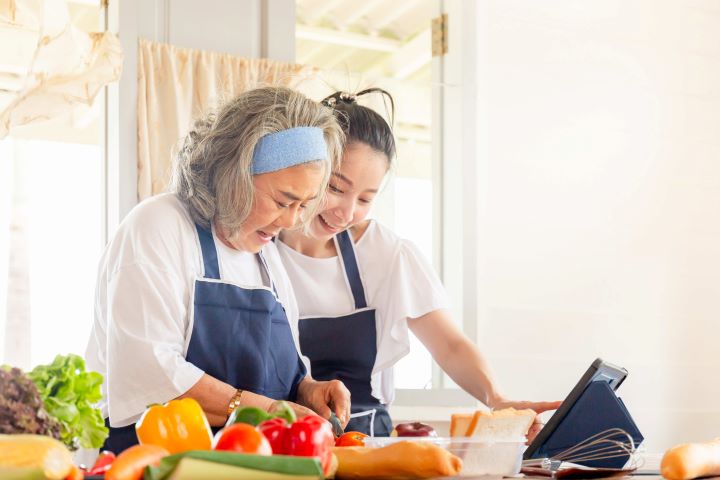 Adjusting Your Diet for Dialysis
As a patient starting dialysis treatments, you need to make many adjustments to your daily life. This can include switching to a kidney-friendly diet as your kidneys are unable to filter waste and excess fluid from your body as effectively as they should. 
Adopting a more kidney-friendly diet does not need to be a challenge. Being mindful of your dietary needs throughout your treatment journey can help you feel and do your best.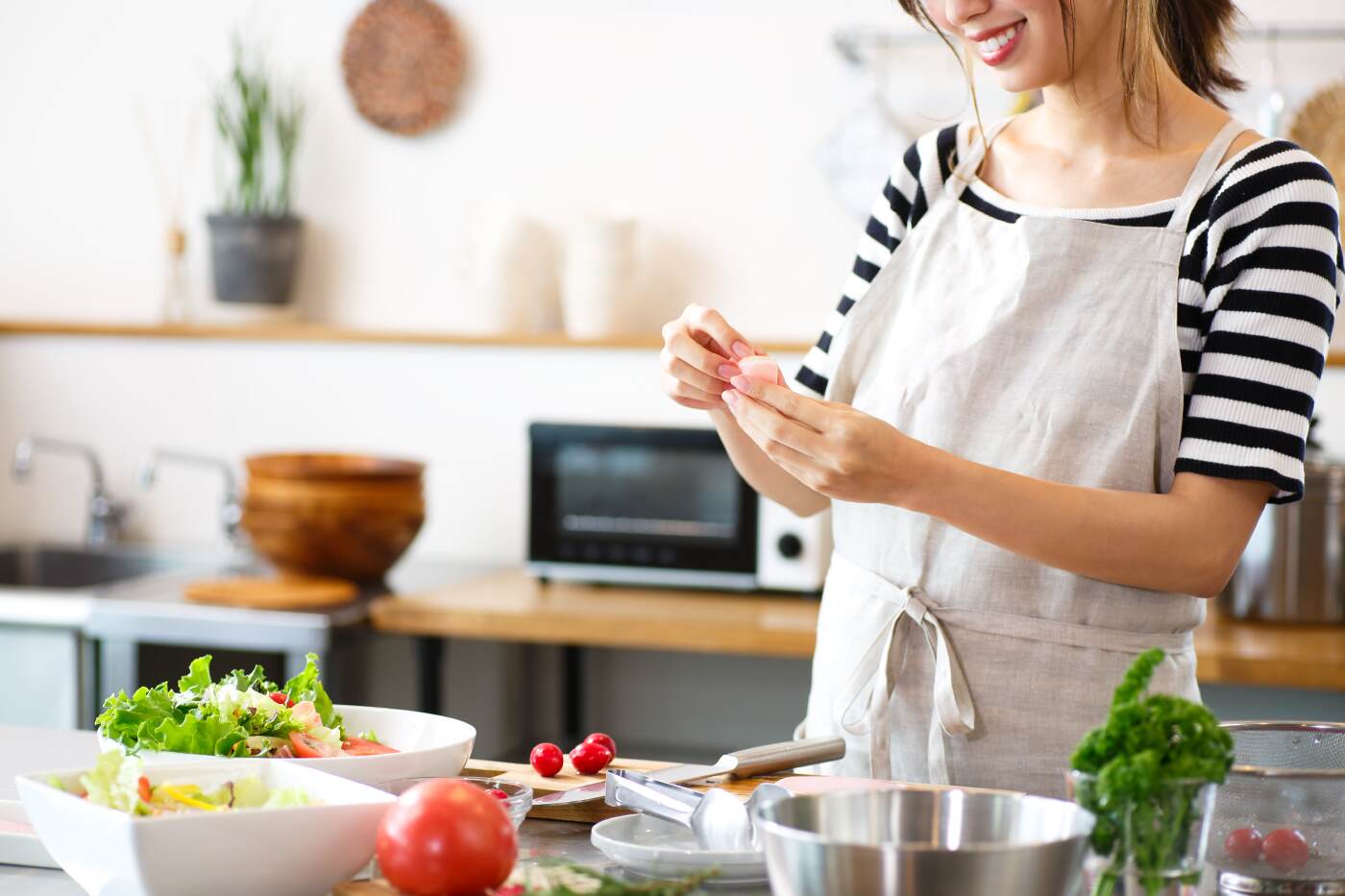 General Diet Guidelines on Dialysis
The specific dietary restrictions for dialysis patients differ from person to person. However, there are some general guidelines all patients should follow, whether on haemodialysis (HD) or peritoneal dialysis (PD). 
Protein
Once you're on dialysis, your protein needs are usually much higher than they were before you started treatment. That's because both hemodialysis (HD) and peritoneal dialysis (PD) treatments cause your body to lose protein. There are a variety of different healthy protein sources – including chicken, beans, beef, eggs, fish, turkey, tofu and many others. Choosing fresh, high-quality protein is the healthiest option. You should avoid cured and deli meats in order to limit the amount of salt you're putting into your body.
Sodium
It's important for dialysis patients to limit their daily sodium intake to 2,000 mg or less. If you've chronic kidney disease (CKD), your kidneys have a hard time keeping the sodium and water in your body in balance. This can give you high blood pressure, shortness of breath, and swelling and make you thirstier. To make sure you're not eating too much salt, it's best to stay away from packaged, processed foods, canned or frozen foods, and restaurant and fast foods. Healthy, home-cooked meals flavored with spices and herbs are a great alternative that puts you in control of how much salt goes into your body.
Phosphorus
Phosphorus is essential for building and maintaining strong bones. When your kidneys are not functioning as well as they should though, phosphorus build-up can occur. This puts you at risk for severe bone and heart problems, like cardiovascular disease and hip fractures. There is a lot of phosphorus in fast foods and flavored beverages, as well as milk, yogurt, cheese, processed meats, chocolate, and nuts. Intake of these foods and drinks should be avoided if you want to stay within your recommended daily phosphorus intake of 800 to 1,000 mg.
Calcium
Whether you're on peritoneal dialysis (PD) or hemodialysis (HD), the amount of calcium you get from your diet should not be greater than the recommended daily allowance of 2,000 mg. Too much calcium in your body can put you at risk of vascular calcification, which are mineral deposits in your veins and arteries, and other harmful conditions. 
Fiber
Getting enough fiber from the foods you eat is an important part of maintaining your overall bodily health. Fiber helps your body control its blood sugar levels, keep cholesterol in check, and maintain gut health. You should consume about 20 to 25 grams of fiber each day. This is easy if you eat a diet rich in fruits and vegetables and low-phosphorus grains.
Keep in mind that every person on dialysis has specific dietary needs. You should talk to your clinician or dietician about what specific foods you should and should not eat while you're on dialysis to make sure that you're on the kidney-friendly diet that's right for you.
Therapy-Dependent Diet Guidelines
Your optimal dialysis diet is determined by your age, weight, level of kidney function, and what type of dialysis you're on, as well as whether you've other health conditions – such as hypertension, high cholesterol, or diabetes. Dietary requirements are the same for people being treated with peritoneal dialysis (PD) and hemodialysis (HD). However, there are a few key differences to keep in mind.
Calories
If you're on peritoneal dialysis (PD), some of the calories your body takes in will come from your dialysis solution, the fluid that is used to clean your blood during your treatments. This is because dialysis fluid contains dextrose, which is a form of sugar. While you're treating, the dextrose in your dialysis fluids provides your body some of its daily recommended calorie intake, which decreases your body's need to take in calories from food. As a result, most peritoneal dialysis (PD) patients are recommended to eat fewer calorie-rich carbohydrates than hemodialysis (HD) patients.
Potassium
Peritoneal dialysis (PD) generally removes excess potassium from the body more efficiently than hemodialysis (HD). If you're on peritoneal dialysis (PD), you're typically able to consume between 3,000 and 4,000 mg of potassium per day. But if you're being treated with hemodialysis (HD), you should limit your potassium intake to about 2,000 mg per day to maintain balance. If you're a home hemodialysis (Home HD) patient, it is best to speak with your care team or dietician about the level of potassium that is recommended for you. 
Fluid Balance
One of the most important functions of your kidneys is keeping the fluid in your body in balance. When you've chronic kidney disease (CKD), your kidneys are not able to remove this fluid as effectively as they should be. This can lead to a build-up of excess fluid, which is both uncomfortable and unhealthy for your body.
Because they treat less often and for shorter periods of time, patients on in-center hemodialysis (In-Centre HD) may feel more of the negative effects of fluid imbalance than patients on peritoneal dialysis (PD) or home hemodialysis (Home HD).
If you are treating with peritoneal dialysis (PD) or home hemodialysis (Home HD), you may not have the same fluid restrictions as someone on in-center hemodialysis (In-Center HD). However, it's still recommended that you stick within a fluid allowance of about 4 cups (1 Liter) of fluid per day, which includes the fluid that is in foods like green peas, celery and watermelon.
Minimizing your sodium intake and planning the liquid you drink and eat ahead of time can help you keep your water gains to a minimum.